Hey to you and welcome to my website. I'm very glad you landed here.
My name is Mellisa and I am a gardening enthusiast. I try to live my life as the quote below says.
---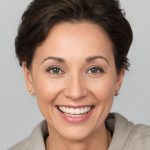 "If you have a garden and a library, you have everything you need."

— Marcus Tullius Cicero
---
The purpose of this website is to make your life a little bit easier. If you have any questions related to gardening and/or composting then you are in for a treat. This is THE place!
Here, on Letsmakeitclean.com, you can find a bunch of articles related to gardening and especially how to deal with your composting routine.
For any questions, you can contact me here.
Remember, live well!